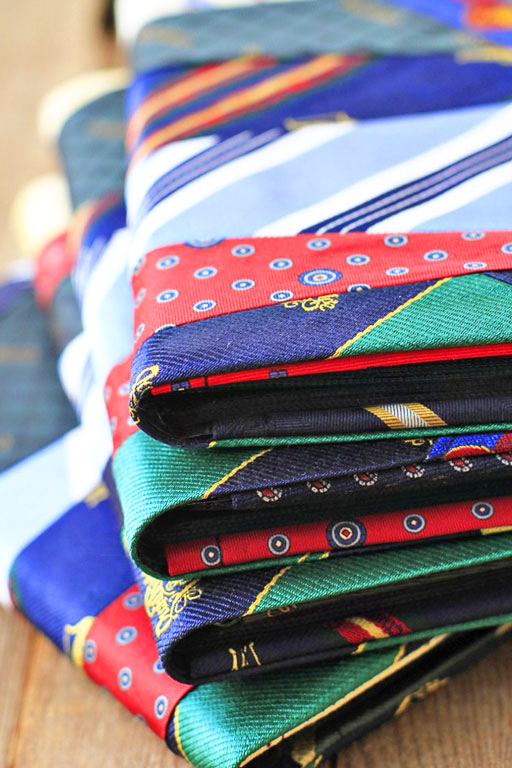 Photo courtesy of Lil Blue Boo
Nothing says Fathers Day like a slightly gaudy tie, boxed or wrapped. What are the chances this latest gift will languish at the the back of your Dad's wardrobe with the others, especially if he's not a white collar worker, or a Disney character? Seriously what were you thinking?
Hunt out those long forgotten ties and get crafty, then regift them back under a new guise, crafty, thrifty and Dad probably won't even remember it was his to begin with!
Dad secretly destashed at Goodwill? Pop down to the Reuse Centre and pick up some more, then get snipping, and sewing with one of these great recycled tie projects.
We've scoured the internet for the best of the best recycled tie gifts to suit even the fussiest of fathers.
Teary New-Age Nostalgic Dad
Have him reaching for the Kleenex with one of these tie memory books, one photo of you picking your nose dressed as Mary in a preschool nativity should get the ball rolling.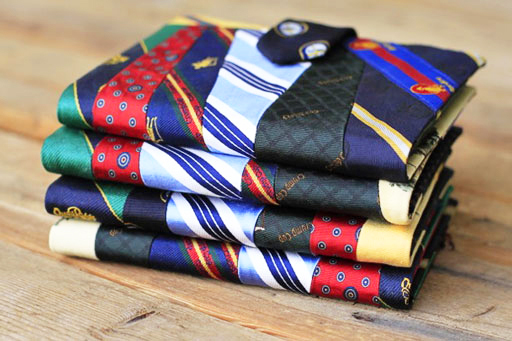 Buy Low Sell High - The Business Dad
Is your Dad still a high flyer in the business world? Keep him focused on bringing home the bacon with these $ sign cuff links from Escort Handbags on Etsy
Recycled Tie Cufflinks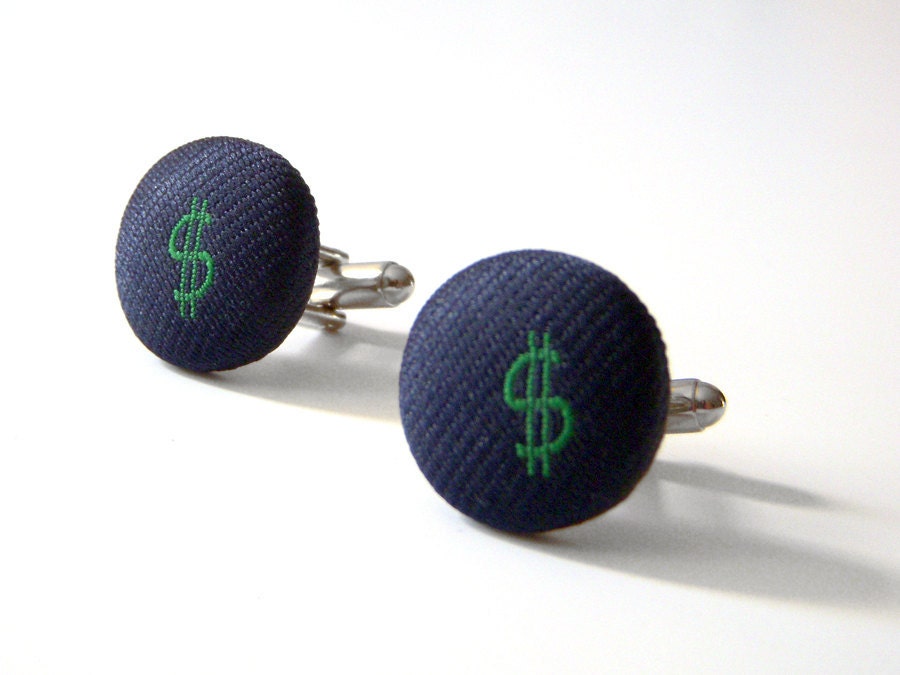 Photo courtesy of EscortHandbags
The Don Draper Dad
Ralph Lauren shirts? Boating shoes? always immaculate? Pop one of these into his gift bag.
Keep his new iPhone scratch free with this
VideoTutorial
for a basic sew gadget case.
No excuses this year, he may SAY it's the thought that counts but you know he secretly wants something cool. Go on, treat the old guy that fixed your bike, put up your shelves, gave the death stare to your prom date and drove you to college, he's worth it.
- Emma (Volunteer)