Summer is full of weekend get togethers and backyard barbeques. All these parties can create a lot of excess waste and garbage. But it doesn't have to be that way. There are many ways to reduce or eliminate waste at your next summer party. Here are some tips.
Use reusable plates, cutlery and napkins
While disposable dinnerware may be tempting to use for convenience, it creates a lot of extra garbage. Most of these items are plastic, Styrofoam, or coated with a water-resistant finish so they are not recyclable. If you must use disposable items try to find ones that are labelled as Certified Compostable.
An easy alternative to disposable plates, cups, and cutlery is to use your own dishes and flatware. What's that? You don't have enough? Ask your guests to bring some. Having an assortment of dishes creates an eclectic fun atmosphere for the party. Aren't these colours and patterns fun?
Along the same idea of using reusable dinnerware, the same applies to drinkware. Skip cans and bottles for beverages and serve drinks from pitchers or jugs. This will prevent having to recycle empty bottles and cans. It will also allow guests to have as much or as little water/juice as they want; they aren't stuck with finishing the entire bottle or can or having to dump out the leftovers. Remember to use reusable cups and glasses too!
Worried about washing all those dishes? Most of the individual plates, glasses, and cutlery can go in the dishwasher. That just leaves the serving dishes, which will have to be washed by hand. This is not such a terrible thing! Recruit a couple of your guests to stay later and help. This is a great opportunity to reflect on the party and have one-on-one conversations with guests that you may not have had a chance to chat with earlier.
Ask guests to RSVP and confirm numbers
Knowing how many people to expect is important in determining how much food and beverage is needed and reduces the amount of leftovers after the party. Whether you send out a formal invite or a casual instant message, try to get an accurate number of the guests you are expecting.
For quantity planning, check out the spruce for tips on planning quantities of food needed.
Have guests bring reusable containers for leftovers, or try a potluck, instead
This will reduce the amount of food that is wasted. Guests can take home a little bit of everything and have lunch or dinner for the next day. If you choose potluck style, then guests can take home their individual leftovers and you aren't stuck with all of the remaining food.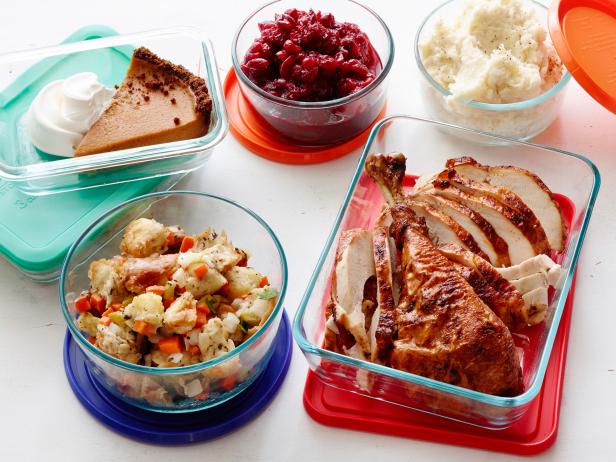 Skip paper invitations
There are lots of great websites where you can create custom invitations for your party and send them via email or text message. These sites allow you track RSVPs, set up potluck instructions, plus loads of other additional features. Punchbowl is one that I like. It's very user friendly and offers a variety of fun templates for any theme.
Serve seasonal, minimally-packaged bulk food
Purchase seasonal local produce and prepare and cut it yourself. This will reduce a lot of plastic waste from pre-packaged fruit and vegetable trays.
Purchase deli meat, olives, nuts, and other snacks in bulk. This will not only save you money but will minimize having to toss empty bags and packaging.
Do you have any other ideas for hosting a waste-free party? Comment below with your thoughts and ideas.
Vanessa (Staff)